We like to think of ourselves as a small but perfectly formed scaffolding company. We are compact by design. We work effectively as a team, providing exceptional service every time.
Able is based in West Auckland, is locally owned and serves the greater Auckland area.
Previous to scaffolding, our founder Jeff Batley, held a number of positions in project and team management, before getting involved in the property management and maintenance sectors. Working on building sites Jeff noticed some poor scaffolding practices. He quickly realised a need for a new, professional looking and acting, scaffolding crew. One that was not only approachable and clearly identifiable but safety-conscious too. So Able was born.
Over the years he has brought together a tight, experienced team of certified scaffolders who understand the building trades. Not only do we take pride in our work, we remain up to speed with current safety practices and, we respect your site.



Our team can meet the demands of all the trades
From builders, bricklayers and building maintenance workers to painters, plasterers, roofers and residential home owners we understand what you need to keep you working safely on high. We use a superior, bolt-free, ringlock scaffold system, the best around. Its ease of use makes quick work of installs and derigging. We deliver when you need it and can get you set up and ready to go in the shortest time possible.
When it comes to solving complex scaffolding problems, safely, we are your go-to guys. We're not afraid of the tricky jobs. We are Able.
From the ground up, we have got your back.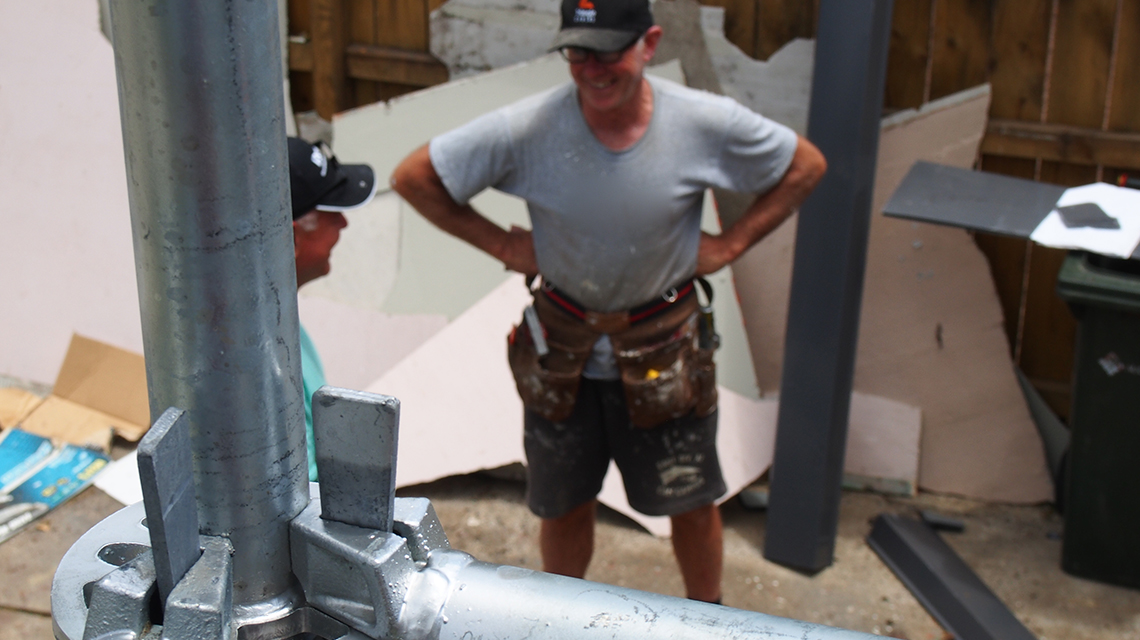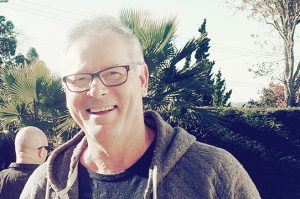 Jeff Batley
Managing Director
Jeff is fuelled by his passion for excellence. He believes in work-life balance for his team. He maintains that mindfulness in the workplace is the key to success.
Before his role at Able Scaffolding, Jeff was the operation Manager for an Auckland Printing Company and oversaw operations and strategic planning that resulted in increased profit for the Company.
Outside of work Jeff enjoys spending time with his family and 8 grandchildren, fishing, golf and cooking with his wife, Jacqui.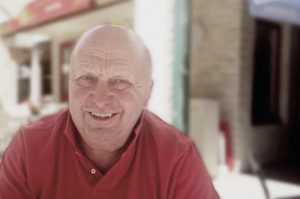 Paul Duffy
Shareholder & Director
Paul is a high performing property professional whose experience encompasses forty-years in senior executive positions of both unlisted and listed property companies, including CE, Director and Shareholder of DNZ Property Fund.
He has held a number of Board and Professional Association memberships over the years, and is now on the Board of four property-related companies. Paul remains involved in property development and has spent the past 8 years nurturing the evolution of his vineyard, Boulder Bay Wines in the Bay of Islands.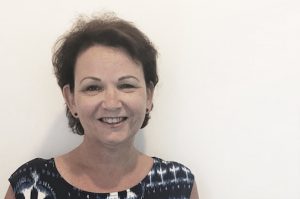 Loren Allpress
Shareholder & Director
Loren has a forty-year working history in Construction. Throughout her career she has held administration/site/Human Resources roles at Gibson O'Connor, Fletcher Construction and Mainzeal. Her last role was GM Human Resources, Mainzeal Construction, where she worked for 10 years. Loren now manages the HR and accounting functions for Able Scaffolding, as well as work associated with the vineyard that she manages with Paul Duffy - Boulder Bay Wines in the Bay of Islands.