Able Scaffolding uses the latest in ringlock systems scaffolding, a rugged and versatile system that can be erected even on awkward sites quickly and easily, ensuring cost effective installation for our clients.
The galvanised steel components make the system strong and safe to use. The bolt-free interlocking ringlock system can be rapidly installed and easily extended or reconfigured to suit any working site, regardless of how difficult the terrain may be. Perfect for any exterior work such as painting, plastering, recladding, roofing or construction.
We have experience in planning, erectiing and dismantling scaffolding solutions for residential and light commercial projects. We also offer full building shrinkwrapping for projects that require it.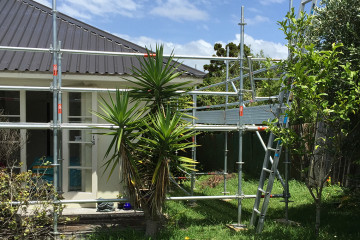 Whether it's a new build or a renovation, if you are a builder, plasterer, painter, bricklayer or advanced DIY homeowner, Able Scaffolding has the gear and expertise to provide a safe and affordable scaffolding solution for your project.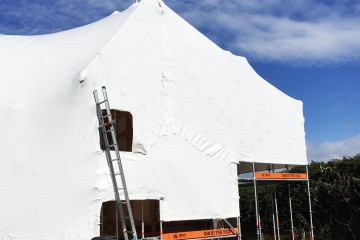 Ideal for all builders, roofers, painters and exterior plasterers, Able Scaffolding offers shrinkwrapping for all residential and light commercial scaffolding jobs.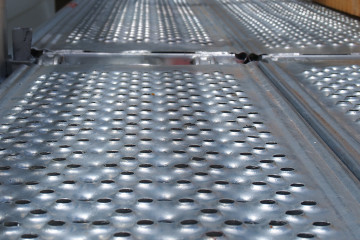 For light commercial buildings, we can provide a competitively priced solution that has site safety and quick erection and dismantling at the heart of our service.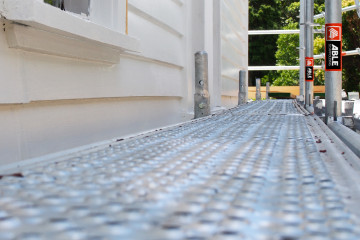 We understand what downtime can do to the cost of a job, so we make the process easier. From quoting to delivery, erection to dismantling and regular site safety inspections in between, you can focus on getting on with the job.